Jon Olsson Swim Shorts – Decisive
Jon Olsson and Decisive swim shorts
Jon Olsson! You either know him as a freestyle skier, from his crazy vlogs on YouTube or for his insane camo cars! 
With over 1 million (!) followers on both Instagram and YouTube you can definitely say that Jon is everywhere. With a house in Marbella, apartment in Monaco and always traveling around the world in first class Jon really is living a life in luxury. He seem to have unlimited energy (due to all the Redbull) and always have new projects and ideas going. Everything from new companies to redoing the whole hour or cutting the roof of his Mercedes.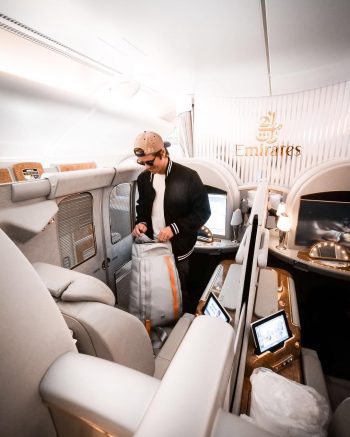 Decisive swim shorts in the vlogs
In some of his latest vlogs and photos on Instagram Jon has been seen in Decisive Palm and Dots swim shorts. 
On a trip to Formentera with his now wife, Janni Olsson Delèr, we can see Jon in his Dots swim shorts. Perfectly matching the turquoise water. 
In several of his latest vlogs you can also see Jon in his Decisive Palm swim shorts. He is running around doing flips, jumping of the balcony and playing around. His Palm swim shorts looks fantastic on him at Casa Castle. Below we've cut together a small recap of Jon in his Palm swim shorts in this stunning infinity pool in Marbella.