Decisive Beachwear is inspired by long summer days spent by the water. By travel, adventure, and most of all—freedom. Over the years, we've perfected our men's swim shorts to meet the highest levels of craftsmanship, and we offer you nothing less than perfection.
From sparkling Mediterranean islands to the sun-soaked South Pacific, Decisive Beachwear brings you smart, colorful designs that work seamlessly wherever you are. Giving you freedom to hit the surf, chill at the beach cafe, or dine at a restaurant while feeling fantastic. Our playful iconic designs are crafted to add a splash of sun and summer anywhere and everywhere you go.
Decisive swim shorts are tailored for ultra-smooth feel and all-day-comfort. Everything from quick-dry tech to secure pockets and easy machine wash fabric has been designed for modern, stylish simplicity. Leaving you free to explore and enjoy everything the world has to offer.
With fun colors and playful patterns our swim shorts are perfect for any occasion. Your confidence will shine just as bright as your swim shorts.
A perfect mix of great functionality and our all-day-comfort makes our shorts perfect not just in the water but also at the cafe for lunch, the afternoon beach club or playing football in the sand.
The mesh lining is made from ultra soft polyester for a truly smooth comfort. This enables you to wear our shorts all day knowing you'll be 100% comfortable. 
Our swim shorts are also designed with 4 different pockets for all your needs. Two regular side pockets, one pack pocket with a Velcro flap and one secure credit card pocket in the mesh lining. This way you're always ready to go without packing a bag.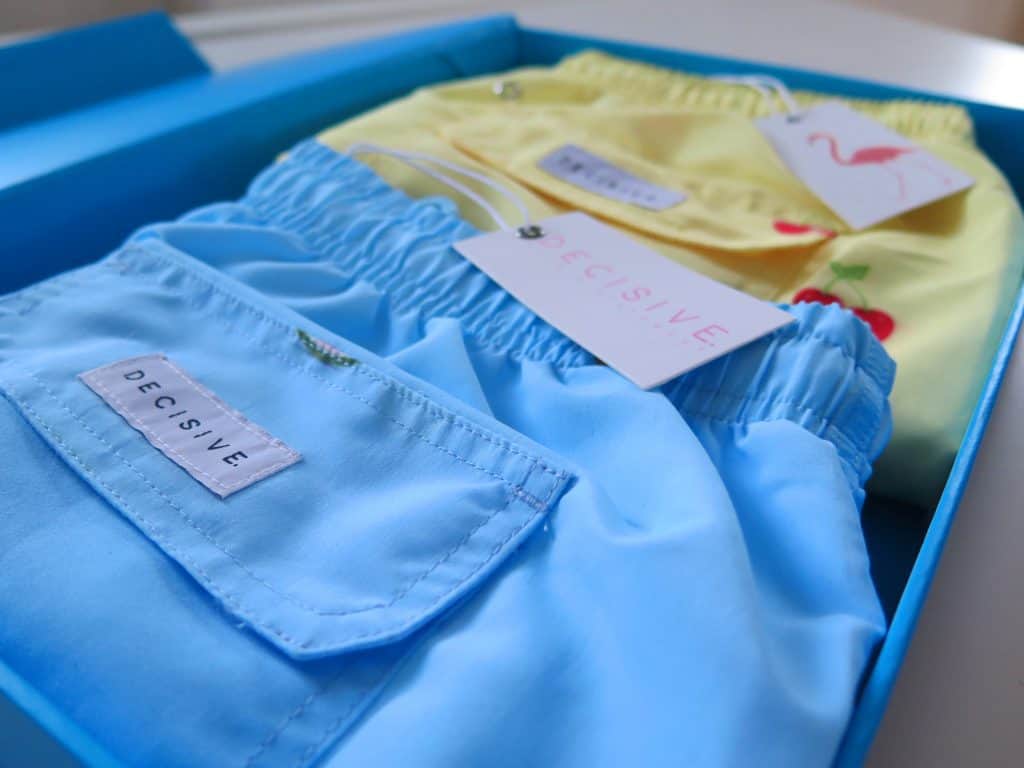 Pay with credit card or PayPal in our secure checkout
3 year guarantee on all orders
60 days return policy on all orders