How to measure shorts
How to properly measure a pair of shorts? Have you ever tried to measure a pair of shorts but didn't know the difference between outset and inseam? Or didn't know if the waist was to be measured around or just from the shorts side to side?
In this guide we will help you understand how to measure shorts in an easy and digestible way!
A great pair of shorts could never go wrong - especially in summer where you can spend most of the day in your swim short! Too many men doesn't know how to measure their length and end up with ill-fitting shorts that don't look good at all.
If you are not sure about the swim shorts that would work best for your body type then don't worry because we have a guide to help.
Facebook
Youtube
Instagram
How to measure waist for shorts
The waist is typically measured from one side to the other when your shorts lay flat. This measure is often done only on 1 side but could in some cases also be double. If your measure seems off try and double it.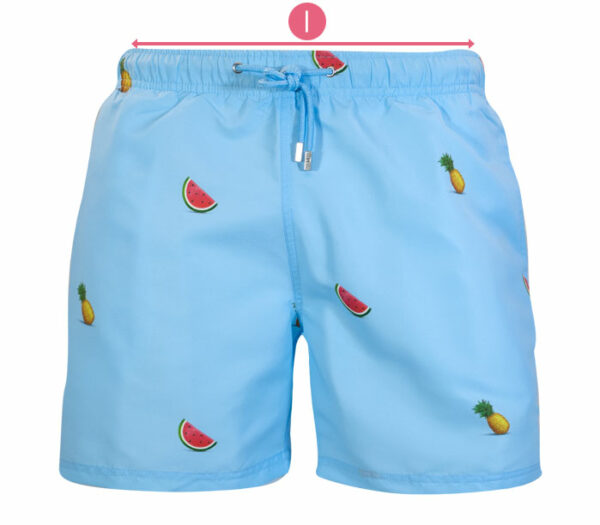 If your shorts have an elastic waistband, make sure it's fully relaxed and not strained. The size of the shorts you should purchase could differ if they contain a stretchy band or not as this will change how much room is available for movement in the garment. So take a quick glance at them before deciding which pair to buy!
How to measure outseam on shorts
Measuring the shorts length, or outseam, is done by taking the measure from the top of the waistband to the bottom of the leg on the outside.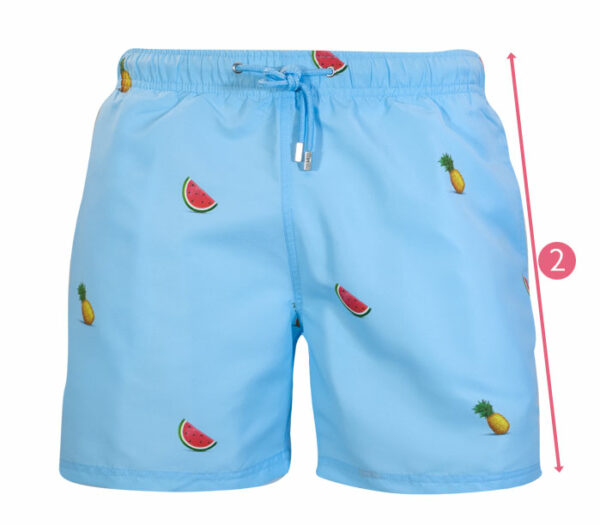 If you're not sure about the best shorts length for your needs, here are a few things to keep in mind. Longer lengths can be more formal and offer better coverage while shorter ones might just show off what's underneath with out being too revealing.
Different people have different preferences when it comes to short styles; some like them long enough that they don't interfere with their activities but others prefer to wear theirs low so as not get caught on anything during movements or sports (depending). The type of activity will also determine how much leg is covered which factors into determining the right style of short!
How to measure shorts inseam
Measuring the inseam of a pair of shorts is done by taking the measure from the crotch , where the front and back seam meet, down to the bottom of the leg on the inside.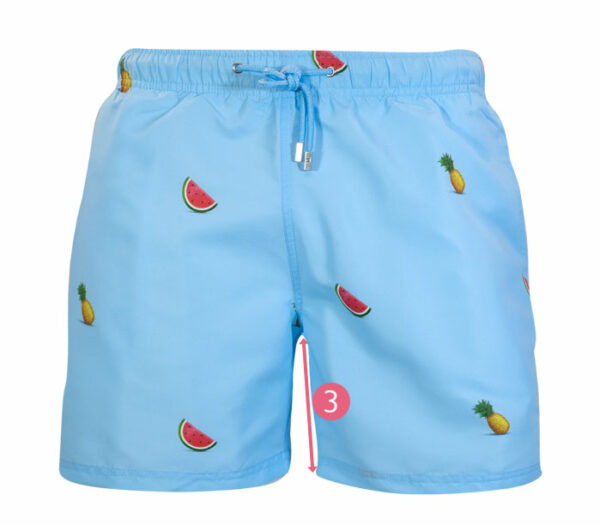 Measuring the inseam of your shorts is important since this effects how they fit. A too long a pair will make them look baggy while an uncomfortable short with not enough fabric might have to be hemmed at home by pinning and sewing it before use.
How to measure rise on shorts
The rise of shorts is measured by taking the measure from the crotch up to the top of the waistband.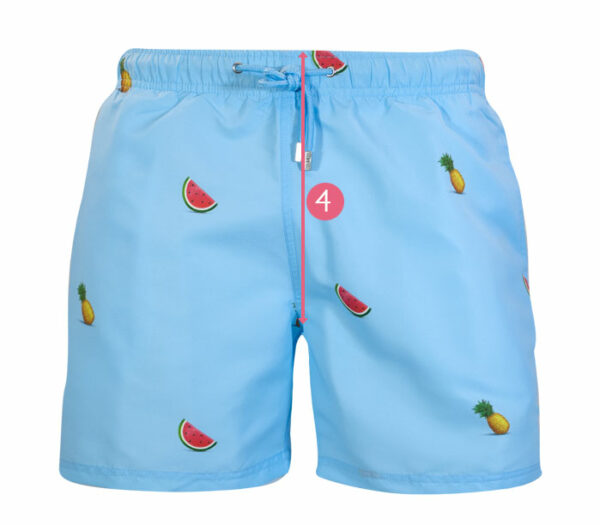 How to measure thigh on shorts
Measure from the crotch and to either side of the shorts.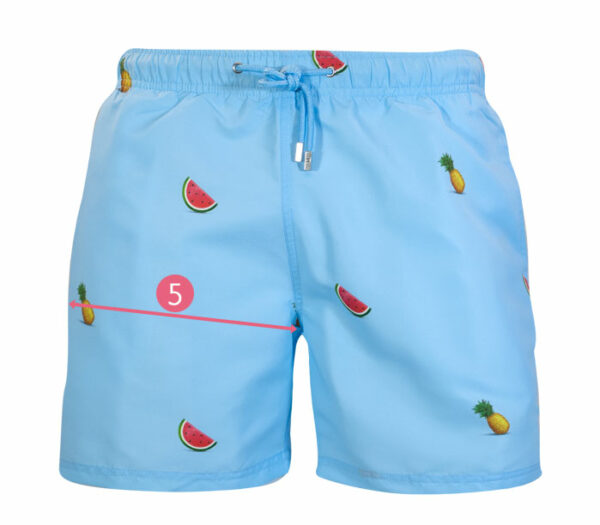 How to measure leg opening on shorts
This is done in the same way as the waist but at the bottom of your shorts. You simply measure one of the legs from one side to the other. As with the waist measure this might also be double in some cases.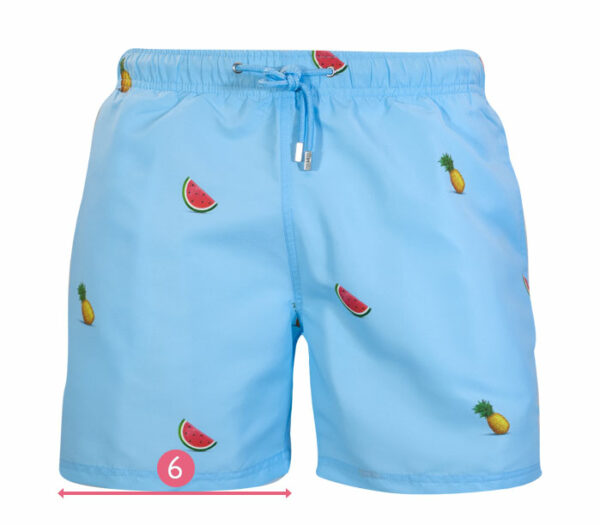 How to measure yourself for shorts
How to measure your waist for shorts
The waist is an easy place to measure, but most people do it wrong. To find your true waist line: Locate the lowest part of your ribcage and hip bones. Your waistline will be right between these two points on you body- often just where your belly button is! Next simply use a measuring tape around the width of that area (waist).
Converting inches-cm
What are the most common units of measurement in your area? If you live in Europe, centimeters (cm) may be what you're used to. However if you live in the US then inches (") is probably something more familiar. It can get confusing when measuring as our reference points use different measurements - make sure to check that you are using the same unit when measuring as the reference you are looking at.
Most references are in both cm and inches. However, if they are not. you can simply use this easy guide to convert the measurements.
1 cm = 0,3937"
1" = 2,54cm
Shorts size guide
When shopping for Decisive Swim Shorts make sure to use our swim shorts size guide
What else to keep in mind?
Some men may feel uncertain when it comes shopping for swimwear, but this is something they should know more than women on how to handle. With so many pieces available and what seems like endless combinations of colors, styles and brands there's bound to be one item in store which will suit each customer's needs perfectly! This article has some great pointers as well as helpful information on what factors go into finding the perfect pair- or pairs-of swim trunks for any man out there who wants them soon!
You can't enjoy the beach without a pair of swim shorts. You might be in need of some boardies that are long enough for surfing or you want to show off your style with more fun and shorter ones at the club. In this post, we'll go through all there is to know about measuring shorts!
To measure your shorts, you need to take into account its length and width. The most important aspect is the length of your inseam which will determine how long or short the pants are on you when they're worn. Width should be taken into consideration as well so that it looks proportional to other items in a closet no matter what their measurements may be. In this blog post, we'll go through all the different ways for measuring shorts!
Getting your swim shorts dry
No one want's to go around being all wet long after a swim in the ocean or pool. You want your swim shorts to dry as quickly as possible so you can go about your day as normal.
You can read our recommendations for the best quick dry swim shorts
Once your swim shorts are dry you can you have your swim shorts, then you need to find the best place for them to dry. If they can't air out or soak in water it will take even longer because of all the bacteria and mold that live on damp surfaces. Hang them up outside so they get some fresh air but stay out of direct sun light.
Video how to measure shorts
If you prefer to watch a video then this video covers all measurements we've been over in this guide.
https://www.youtube.com/watch?v=4vZmj2Yr7bM
For another very minimal guide on how to measure shorts please see this article