8 things you need to know about Jon Olsson (updated 2019)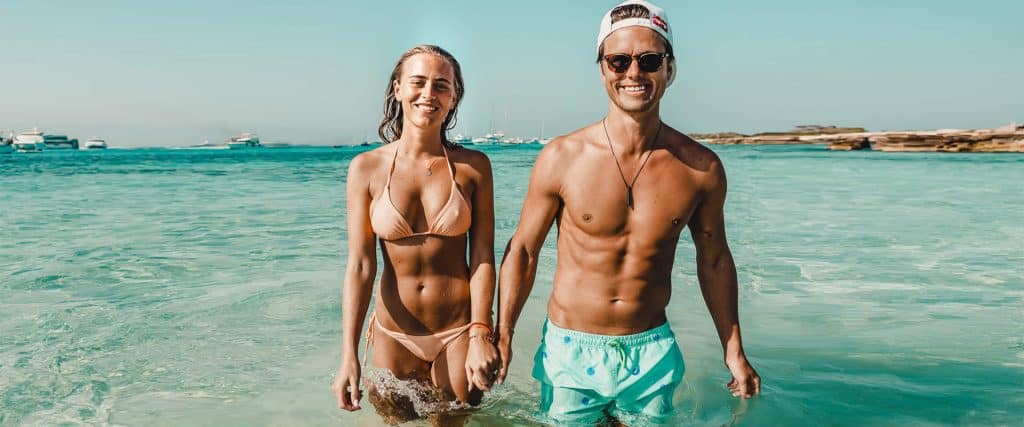 Where it all began
Jon is born in Mora, Sweden and started as a freeskier  This is what launched his career and he has won several competitions including the X-games and more. Jon also hosted Jon Olsson Invitational in Åre for several years. 
As one of the best freeskiers in the world Jon was quickly picked up and sponsored by Red Bull. Until this day you often see him rocking a Red Bull hat and drinking a (sugar free) Red Bull. Even though he's not an active athlete anymore Jon is still sponsored and kept on as a Red Bull Athlete. 
The Cars
Jon has always been a fan of cars and have had several luxury cars over the years. His cars are most notices for their camo wrapping and ski boxes. This makes Jon easy to spot when he arrives anywhere in Marbella, Monaco or Sweden.
List of cars Jon Olsson have owned:
-Mercedes-Benz G 500 4×4² (convertible) G wagon
-Rolls-Royce Wraith (George)
-Lamborgini Huracan
-Lamborgini Murcielago LP640
-Audi RS6 DMT
-Audi Rs6
-Rebellion
-Audi R8 Camo
-Audi Q7
-Lamborgini Gallardo (with ski box)
-Nissan GT-R
-Ultima GT-R
Jon have used many of his cars driving the famous Gumball 3000.
Family
As of last summer Jon Olsson Delér is married to Janni Olsson Delér. Together they're living in Marbella and Monaco, working, traveling and enjoying life together. They are spending a lot of time with Janni's family since her dad, Richard Delér, also lives in Marbella. Jon and Janni just got married and doesn't have any kids yet. But who knows, are Jon and Janni having their first child soon?
Houses
Jon is also known for his spectacular homes and maybe best known for his old Casa Camo, a house in Marbella that he painted in the same gray camouflage style as many of his cars. Since then Jon as sold this house and moved in to another Marbella home. This new house is way bigger than Casa Camo and is therefore named Casa Castle. Jon also spends a lot of time in Sweden, mainly in Stockholm and Åre. But then he stays in different hotels. Last year Jon bought a piece of land in Lombok, a small island next to Bali in Indonesia. Right now he is building another home since both Jon and Janni loves coming to Bali/Lombok. With this kind of homes (and cars for that matters) you may wonder, what's Jon Olssons net worth?
Jon Olsson on Youtube
In the early days of his skiing career Jon was actually one of the first to Vlog (or Video Blog as it was called back then). He did this for a short period of time but quit. But then after he quit is pro skiing career he released his first vlog in April of 2016. This was more or less an instant success. 
His vlogs can be described as a high end production of an energetic and luxurious lifestyle. It's easy to understand why people want to watch. For every vlog Jon has upped the production and are now producing stunning cinematic videos. 
After some time Jon had a competition to become his 24 hour daily camera man. The contest was won by Marcus Veleur, a Norwegian cinematographer. Marcus produced many of Jon's vlogs but after living with Jon and Janni for a few month and filming daily vlogs he wanted to move back home to Norway. Some different videographers tried out for the now vacant position and finally a replacement for Marcus was found. Benjamin "Benji" Ortega was chosen and still do most of Jons filming. 
After doing 1 daily video for more than 2 years Jon has now slowed down a bit and are releasing 1 video every week. 
Since 2016 Jon has had more than 1,3 million subscribers and 330 million views on his vlogs on Youtube making him 1 of the most popular vloggers. 
Instagram
As Jon grew on Youtube he also became a social media profile in Instagram and as of today he has more than 1 million (!) followers on the social media platform. He doesn't post very often but as with his vlogs it's often very high quality photos. 
Jon Olsson Entrepreneur
As a skiier Jon couldn't find a ski bag that he liked. He tried many different models but nothing was quite good enough. He therefore decided to start his first company, Douchbags. He created the perfect ski bag. This was a bag with wheels that could be connected to more bags and when it's empty it could be rolled together. After the very successful launch of the ski bag Douchbags continued to develop bags, backpacks and more for people with an active lifestyle. The bags usually comes in limited editions and have had several collaborations with for example Janni Déler and Jay Alvararez. 
Douchbags are now sold all over the world. 
After the huge success with Jon's bags he started a new company last year. This was a clothing brand named C'est Normal. The make lose fit shirts in gray, white and black for people that doesn't live a normal life. They are sold in very limited editions on their website.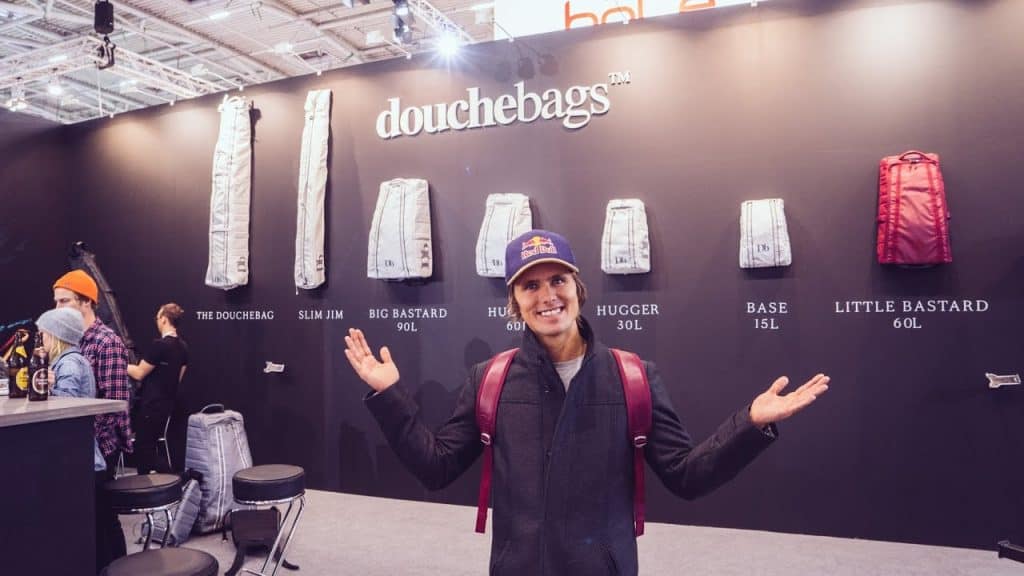 Jon Olsson Swim Shorts
Jon Olsson have been seen in several vlogs, blog posts and on Instagram in the latest trend, Decisive Swim shorts. You can see him swimming in his beautiful pool in Casa Castle wearing the Yellow Palm Swim Shorts from Decisive. He is doing flips, jumping from the balcony and other things that is very Jon Olsson-y. 
You can see some clips from his vlogs here:
He's also been seen in Formentera in both his own vlog and Janni's blog wearing Turcouse Dots swim shorts also from Decisive Beachwear.  
About Decisive Beachwear
Decisive Beachwear is inspired by long summer days spent by the water. By travel, adventure, and most of all—freedom. Over the years, we've perfected our men's swim shorts to meet the highest levels of craftsmanship, and we offer you nothing less than perfection.
From sparkling Mediterranean islands to the sun-soaked South Pacific, Decisive Beachwear brings you smart, colorful designs that work seamlessly wherever you are. Giving you freedom to hit the surf, chill at the beach cafe, or dine at a restaurant while feeling fantastic. Our playful iconic designs are crafted to add a splash of sun and summer anywhere and everywhere you go.
Decisive swim shorts are tailored for ultra-smooth feel and all-day-comfort. Everything from quick-dry tech to secure pockets and easy machine wash fabric has been designed for modern, stylish simplicity. Leaving you free to explore and enjoy everything the world has to offer.
Our designer swim shorts
With fun colors and playful patterns our swim shorts are perfect for any occasion. Your confidence will shine just as bright as your swim shorts.
A perfect mix of great functionality and our all-day-comfort makes our shorts perfect not just in the water but also at the cafe for lunch, the afternoon beach club or playing football in the sand.
The mesh lining is made from ultra soft polyester for a truly smooth comfort. This enables you to wear our shorts all day knowing you'll be 100% comfortable. 
Our swim shorts are also designed with 4 different pockets for all your needs. Two regular side pockets, one pack pocket with a Velcro flap and one secure credit card pocket in the mesh lining. This way you're always ready to go without packing a bag.